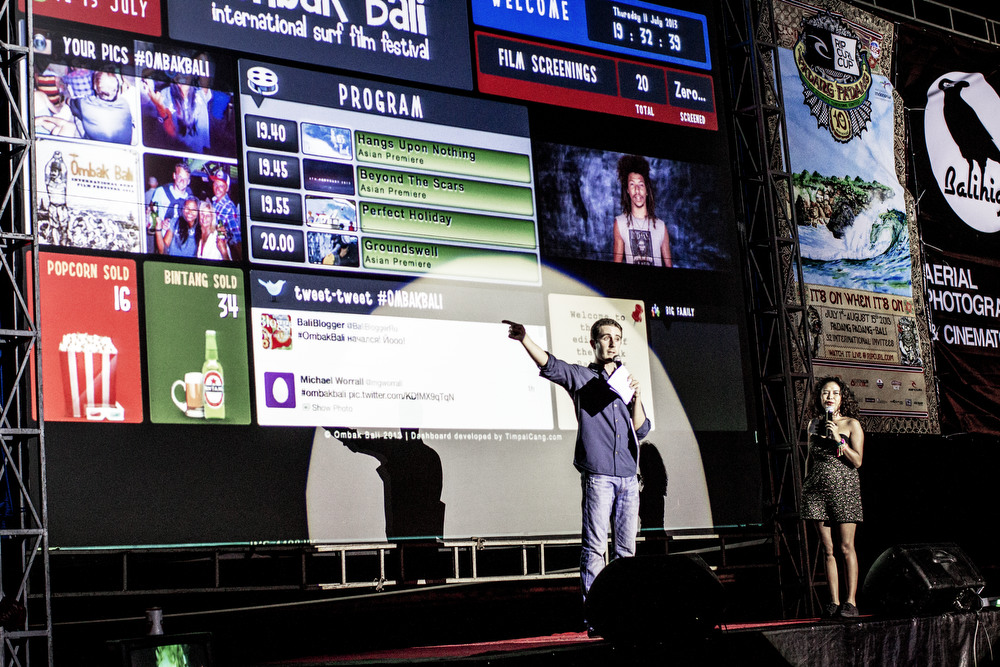 OmbakBali Festival is the 1st showcase for international independent surf films & documentaries in South East Asia.
The festival embraces innovative, adventurous and independent filmmaking and has a focus on recent work. Both talented newcomers and more established directors from Indonesia and around the world are being celebrated during the three day event. Ombak Bali Festival will have it's 10th edition this year.
The beautiful green, grassy amphi theatre of La Laguna on Berawa beach is playing host, so make sure to save the dates 12, 13, 14 & 15 September 2018, as this is one event you most certainly do not want to miss! And it's totally free of charge.
Volunteers & interns: We're stoked to have you on board. Mail us your CV at info@ombakbali.com